Danielle Marese & Jodi Pandolfi prepare to launch their elegant line of ladies shoes for the Spring/Summer 2008 season. Don Pedro Productions and the VIP Image Studios crew were charged with the task of shooting the day long production at the Ft. Lauderdale Executive Airport.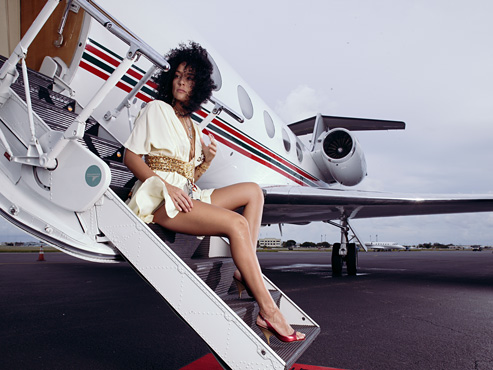 Amber conveys confidence in wearing her Donna Potente's – Miami
Your browser doesn't support frames. Click here to view the
page.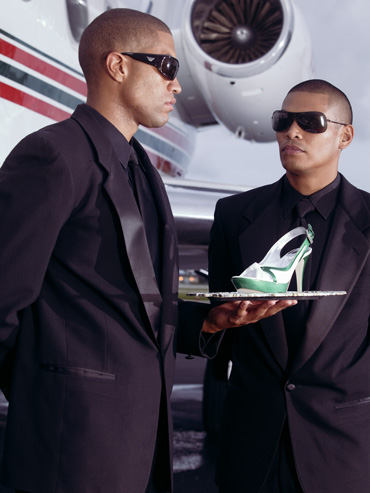 The Men in Black – Miami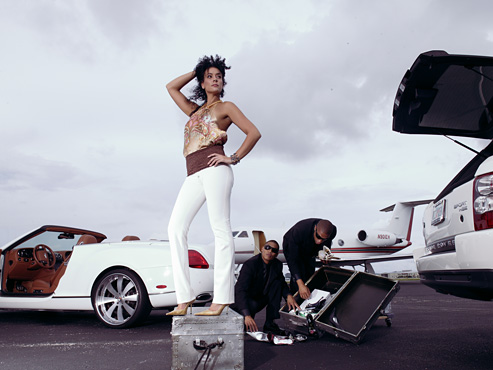 Model, Amber depicts the Donna Potente which translates to Strong Women – Miami