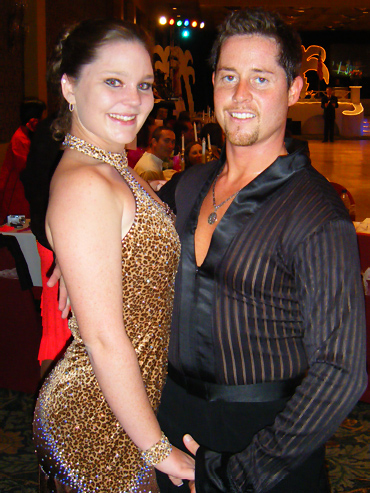 In a celebration of Style and Elegance, The Miami Beach Resort and Spa will host Pro-AM and Amateur Ballroom Dance Championships this weekend – Miami Beach FL
Top professional adjudicators and judges from around the world will decide who will win $40,000.00 in cash and prizes during 3 days of competition. Competitors of all ages will dance classics like the Waltz, Tango, Foxtrot, Cha Cha, Rumba and more.
Highlights include a Salsa Party and a special presentation featuring the Reigning US National Theatrical Champions, Jerry and Virginia Le Noir.
Your browser doesn't support frames. Click here to view the
page.
Brad Miller and Devin Hasbrook on the Dance Floor