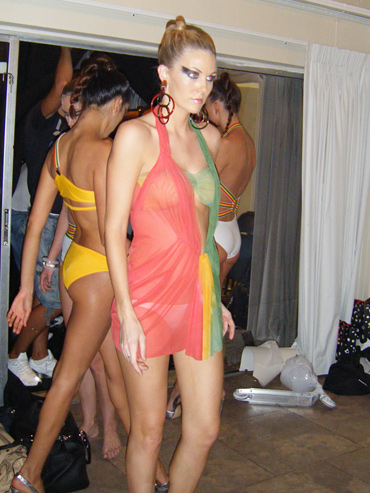 Keva Johnson debuts her elegant line of resort swimwear to a full house at Funksion Fashion Week – Miami Beach FL
Designer Keva Johnson debuted her signature swimwear line during Funkshion Fashion Week Miami Beach on October 4th 2008 at 7 p.m. at the Miami Beach Botanical Garden in South Beach, Miami, Florida. With 25 signature pieces from her spring collection, her swimsuits stand out through their angles, edgy look and innovative presence.
Your browser doesn't support frames. Click here to view the
page.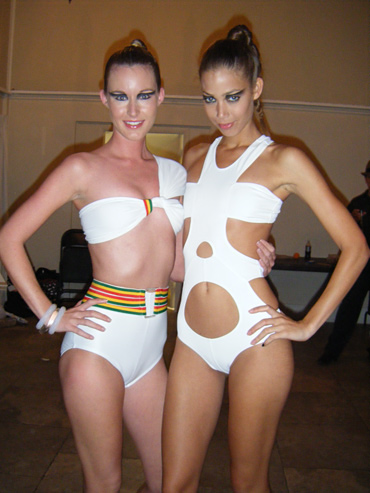 Models, Genii and Meijhan before the runway show.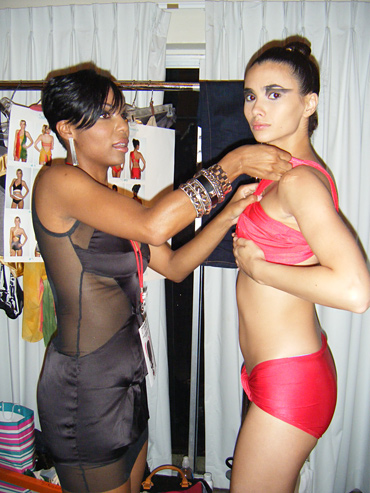 Designer, Keva Johnson, makes final adjustments on Model, Joanne.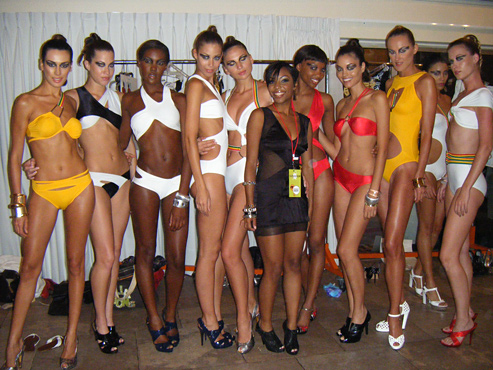 Designer, Keva (center), backstage with Models.
This SimpleViewer gallery requires Macromedia Flash. Please open this post in your browser or get Macromedia Flash
here
.
This is a
WPSimpleViewerGallery