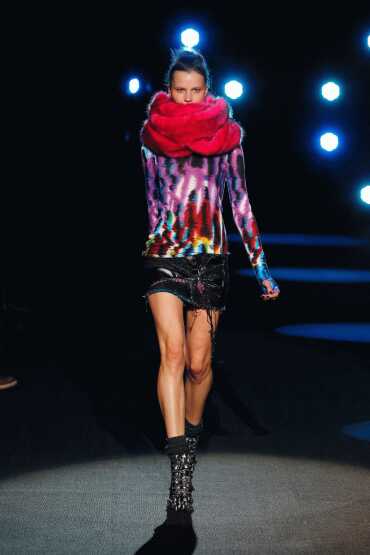 CUSTO BARCELONA Presents "Hairy Metal" Fall/Winter Collection at Fashion Miami.
Hairy Metal defines a new attitude that is strong, energetic and contemporary, in keeping with a new era.
– CUSTO BARCELONA will present the Fall/Winter Catwalk Collection on Saturday, March 13th at 9PM in the Desing District as the closing function for Fashion Maimi. "Hairy Metal" was a huge success with the national and international audience present at the Mercedes-Benz New York Fashion Week where the Collection was launched two weeks ago to a standing-room only crowd of celebrities, press, industry leaders, VIP's and fans.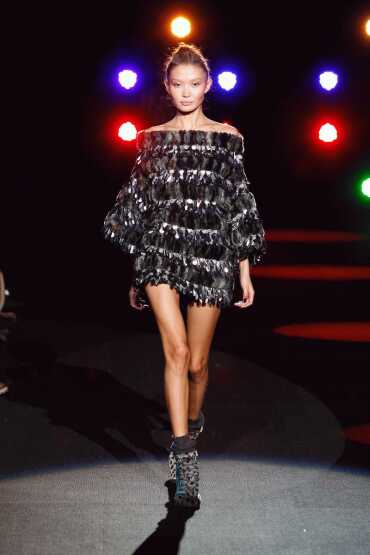 Custo Barcelona Fall New York Fashion Week
Cold metal comes face-to face-with the warmth of fur, and both unfold into a new colour palette. There are metallic colours, such as bronze, steel, old or blue gold, black gold and rusty tones, and there is also a dustier palette which make-up and earthy colours, as well as mauves and blues.
Days, moons, a long journey to the interior in search of the light. Cold, warm and primitive looks in a contrast of opposites.
Pure lines reflected on a new figure that is architectural, clean-cut, feminine and sensual. The silhouette is relaxed but narrow. Dresses, coats and jackets are shortened and accessories are maximised.
Graphics are also metallic and were inspired by liquid metals, like mercury, melted silver, red-hot iron and tin; a veritable ode to the periodic table of elements.
Volumetric and luscious fabrics cling to the figure and the fake fur concept has been developed in every imaginable form. Hairs of different lengths and colours have been mixed together to create new graphic effects that are sinuous, geometric or crossed. Different types of furs have also been mixed with wools to match the colour graphics and produce volumes that create new depth.
Textured wools and thick tricots are big.
Shiny metallic elastic leather has been used in waist-hugging belts, very tight jeans or in smaller pieces to create patchworks.
T-shirts and narrow trousers are sprinkled with different graphics, all of which are very colourful and play an important role as an adornment that adds gloss, light and colour.
This collection is a new invitation to experiment, a constant quest for unusual mixes in an endeavour to create a truly surprising result.
Tags: Fashion, Models, New York Fashion Week