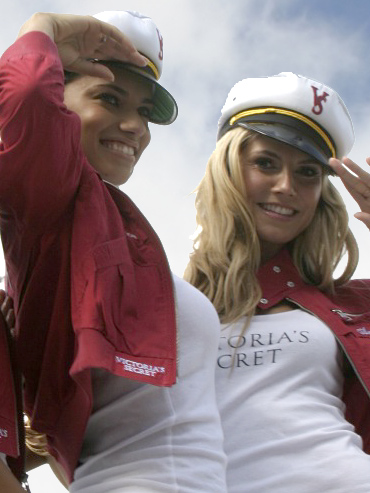 Victoria's Secret Angels Arrive to the Fountainbleau Resort in Miami Beach. TUNE IN December 3rd at 10 PM on CBS – Miami Beach FL
"THE VICTORIA'S SECRET FASHION SHOW" RETURNS TO THE CBS TELEVISION NETWORK WEDNESDAY, DEC. 3, 2008
Supermodel Heidi Klum Walks The Runway With Top Models Alessandra Ambrosio, Selita Ebanks, Doetzen Kroes, Adriana Lima, Marisa Miller, Miranda Kerr and a Bevy Of Other Victoria's Secret Angels
For The First Time, the Fashion Show Will Take Place in Miami from the Legendary Fontainebleau Miami Beach
Your browser doesn't support frames. Click here to view the
page.
THE VICTORIA'S SECRET FASHION SHOW returns to the CBS Television Network Wednesday, Dec. 3 (10:00-11:00 PM, ET/PT). Supermodel Heidi Klum, along with top models Alessandra Ambrosio, Selita Ebanks, Doetzen Kroes, Adriana Lima, Marisa Miller, Miranda Kerr and a bevy of other Victoria's Secret Angels, will star in this holiday infused lingerie runway show, which will also include musical performances, red carpet interviews, model profiles and a behind-the-scenes look at the making of the world's most celebrated fashion show.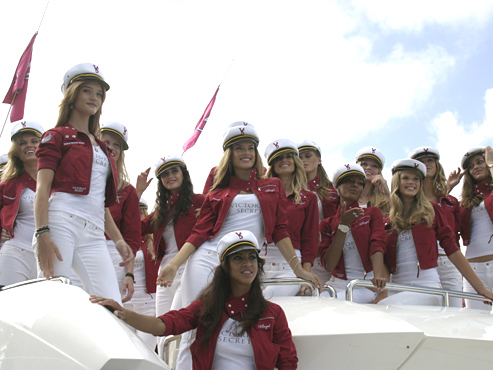 Victoria's Secret Angels Arrive in Miami
This year's fashion show will be taped for the first time from Miami at the legendary Fontainebleau Miami Beach. The iconic resort, originally designed by Morris Lapidus, is poised to re-open after a $1 billion renaissance and will set the stage for the sexiest night on television.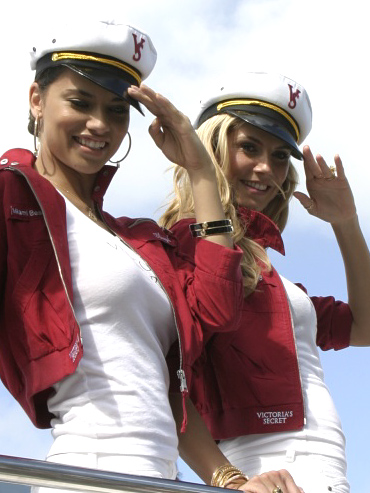 Victoria's Secret Angels Arrive in Miami
Victoria's Secret is the leading specialty retailer of lingerie and beauty products, dominating its world with modern, fashion-inspired collections, prestige fragrances and cosmetics, celebrated supermodels and world-famous runway shows. A business of Limited Brands (NYSE:LTD), its more than 1000 Victoria's Secret Lingerie and Beauty stores, the catalogue and VictoriasSecret.com allow customers to shop the brand anywhere, any time, from any place.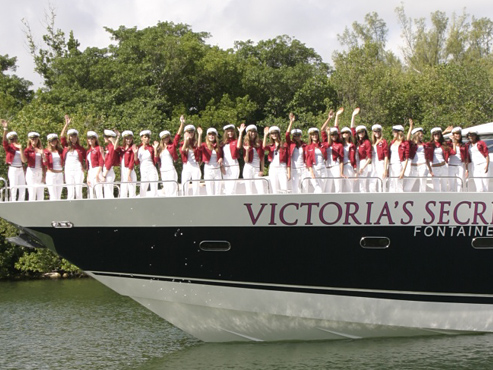 Victoria's Secret Angels Arrive in Miami
THE VICTORIA'S SECRET FASHION SHOW is being produced by done and dusted, inc. Edward G. Razek, Monica Mitro, Ian Stewart and Hamish Hamilton are the executive producers. Hamish Hamilton is the director.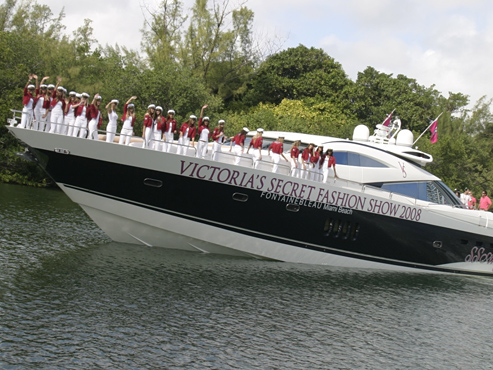 Victoria's Secret Angels Arrive in Miami