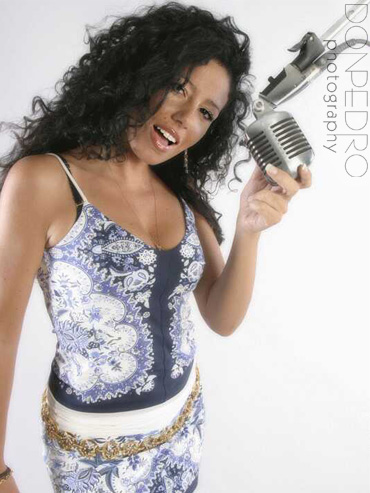 Sabricia is one of the refreshing new artists who attended the the 2009 Latin Billboard Conference and Award Show – Miami FL
Born in Naples Italy, Sabricia was raised with traditional catholic values. While growing up, she was exposed to the Spanish, Arabic and French musical influences Naples enjoys.
Her parents, both in academia, provided Sabricia and her sibling, Fabia, a strong foundation in education and world culture. Because of her fathers work, Sabricia enjoyed traveling to the U.S. where she enjoyed Gospel music. She later traveled to the Caribbean where she discovered her deepest passion for salsa music and developed her skills for Latin dance.
As a song writer, Sabricia composes music in the pop and salsa genres. She sings in both Italian and Spanish and is a University graduate with a degree in Engineering.
"I'm used to singing in Italian, my first language, but I also love singing in English. It allows me to communicate with friends from around the world. Singing in Spanish is so similar to Italian for me because of the magical musical cultures behind them. I really thank God for the incredible opportunities I've been given to share my art and my music with people from around the world." Sabricia tells us.
Your browser doesn't support frames. Click here to view the
page.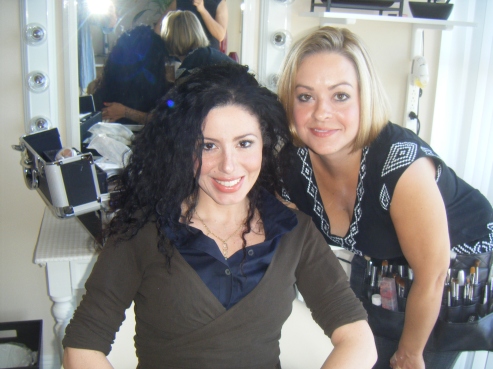 Sabricia with Makeup Artist, McKenzie Ramirez from MJ Makeup Artistry
This SimpleViewer gallery requires Macromedia Flash. Please open this post in your browser or get Macromedia Flash
here
.
This is a
WPSimpleViewerGallery
Credit: Makeup provided by: McKenzie Ramirez – MJ Makeup Artistry