Model Universe Championships is for attractive women and men from around the world. Contestants must have stunning looks, an athletic body and know how to present themselves in a sexy and marketable manner for the judging panel and live & television audience. Contestants must be in good mental & physical health and at least 18 years of age. There are no prescribed height and/or weight limitations.
Models prepare backstage before going onstage to compete for the Ms. Model Universe
There are two divisions – Female Sports Model and Male Sports Model. All contestants will be required to perform a runway style presentation in the following three Competition Rounds. Choice of apparel and shoes is at the complete discretion of the contestant.
* Sportswear – Active sports apparel appropriate for athletics; Theme selection welcome.
* Swimsuit – Women in two piece style and heels; Men in one color suit (no patterns or logos) and bare feet.
* Clubwear – Night and social lifestyle.
The judging criteria is scored using the following criterions:
* Physical Appearance – Body shape, complexion, face, hair and smile 40%
* Photogenics – Poise, posture and presentation 40%
* Apparel – Coordination, fit and proportion 20%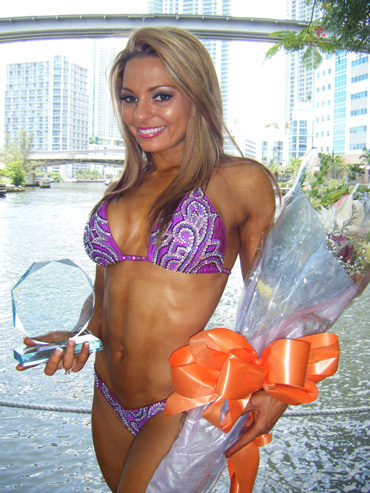 Annette Perry, placed 1st in the Ms. Bikini Universe, Short Class Division
JUDGES
The Official Judging Panel consists of recognized and respected professionals from talent, commercial, modeling and sports agencies and respected entertainment executives, apparel
designers and choreographers.
Past Judges have included, Miami Swimwear Designer, Mirla Sorbino, Internationally renown Fashion Photographer, Don Pedro, Mens Look Magazine President, Michael Hollis to name a few. Judges represent the Hollywood, New York, Miami Beach, London, Paris and/or Milan markets.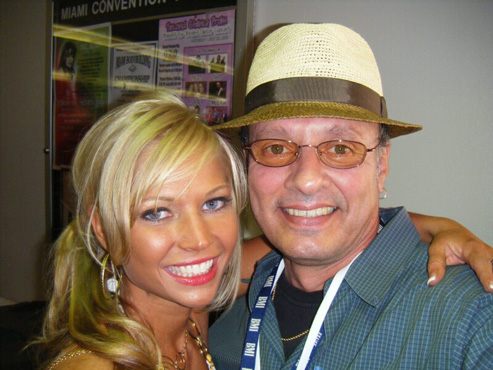 Model, Bree Dillow, and renown Miami photographer, Don Pedro, pose for the cameras
This SimpleViewer gallery requires Macromedia Flash. Please open this post in your browser or get Macromedia Flash
here
.
This is a
WPSimpleViewerGallery